Customizing your website, is a great way to have your own unique design that is custom-fitting to your business. In order to change your menu background colors, you must first go into your WordPress settings.
1. Select "Mega Menu" (located on the left hand side)
2. "Menu Themes"
3. "Menu Bar"
4. "Menu Background" (highlighted below is where you would choose your color(s))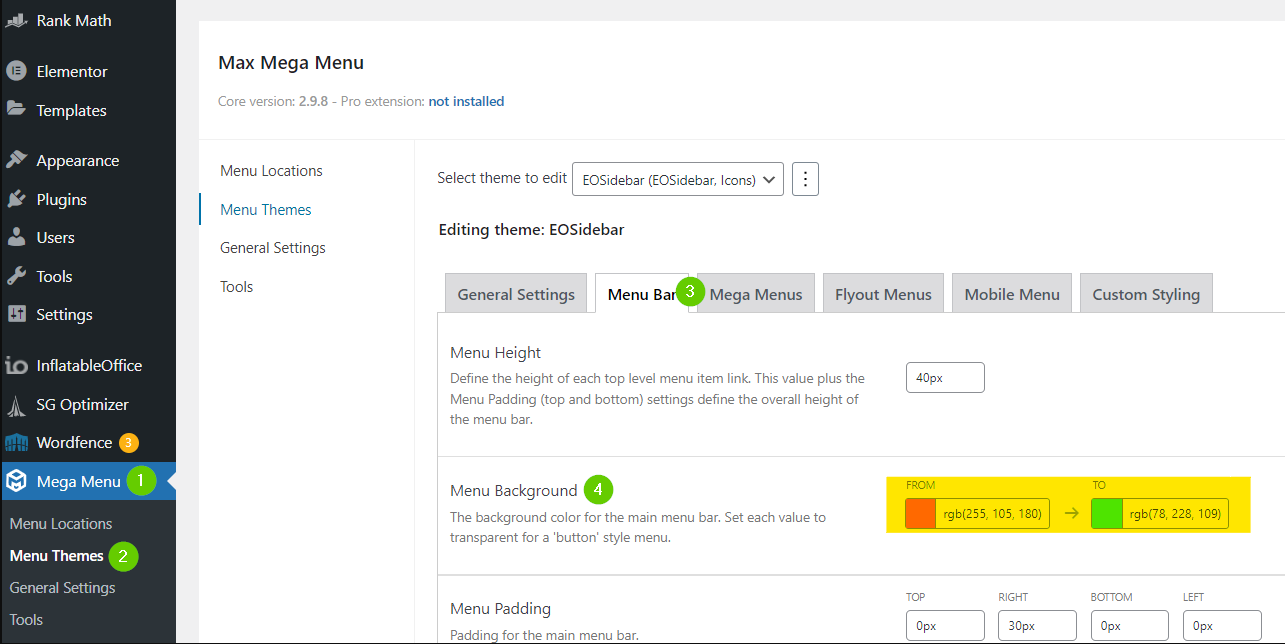 Be sure to save when you are finished updating your color(s)!
In the example provided, we used pink and green for the menu colors. The menu now looks like this:
After changing your background color, if you want to change the text color, click here.