---
Setup your Subcategories
First create your categories and add rentals to them. Wait for the new categories to be synced over to WordPress plugin.
---
Create a Page for your Subcategories in WordPress
Log into your WordPress admin page and Create a new page. Add a title and a Featured Image. Then be sure to check the checkbox that says "Make this page selectable in IO Featured Product Widget". After pressing "publish" You can press "Edit with Elementor".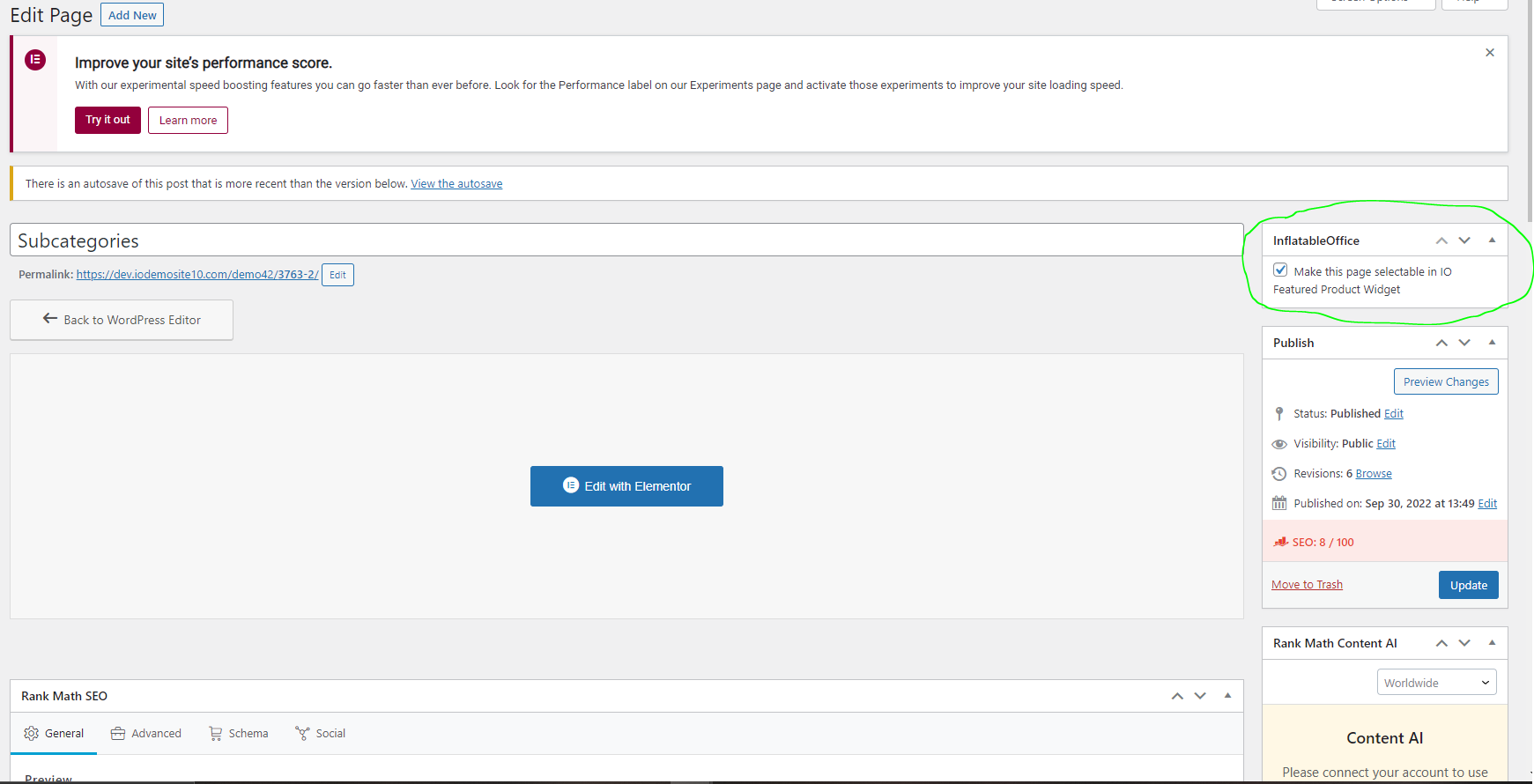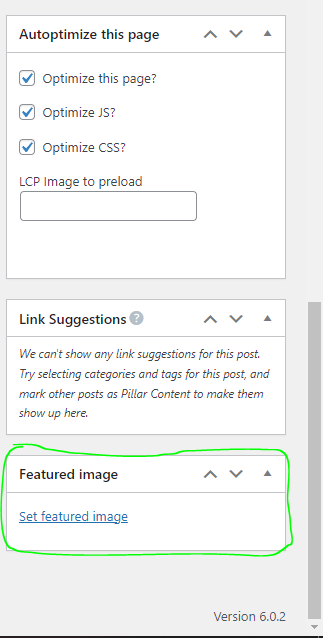 While editing the page with Elementor, drag and drop the "InflatableOffice Featured Products" to the page. Once its there, select the "Show category only check box" and the subcategories to show on the page.


---
Now you can add the Subcategory Page to your Other Featured Products Widget
Once You've followed these steps you should be able to add the page containing these subcategories to other featured product widgets using Elementor. For instance you can add them to the featured products widget on the home page.
Edit your WordPress homepage with Elementor and select the featured product widget, add the subcategories page to it, along with other categories or items.