So, you have set all of your global colors but now your menu is too dark with your header color or perhaps you want to choose a color more suited to your website's design. This article will cover how to change the color of the menu text and other design changes.
---
Accessing Mega Menu Color Settings
On the WordPress Dashboard, go to Mega Menu -> Menu Themes on the left side panel and click on the Menu Bar tab.
You can change the text color, font, font size, and more in these settings.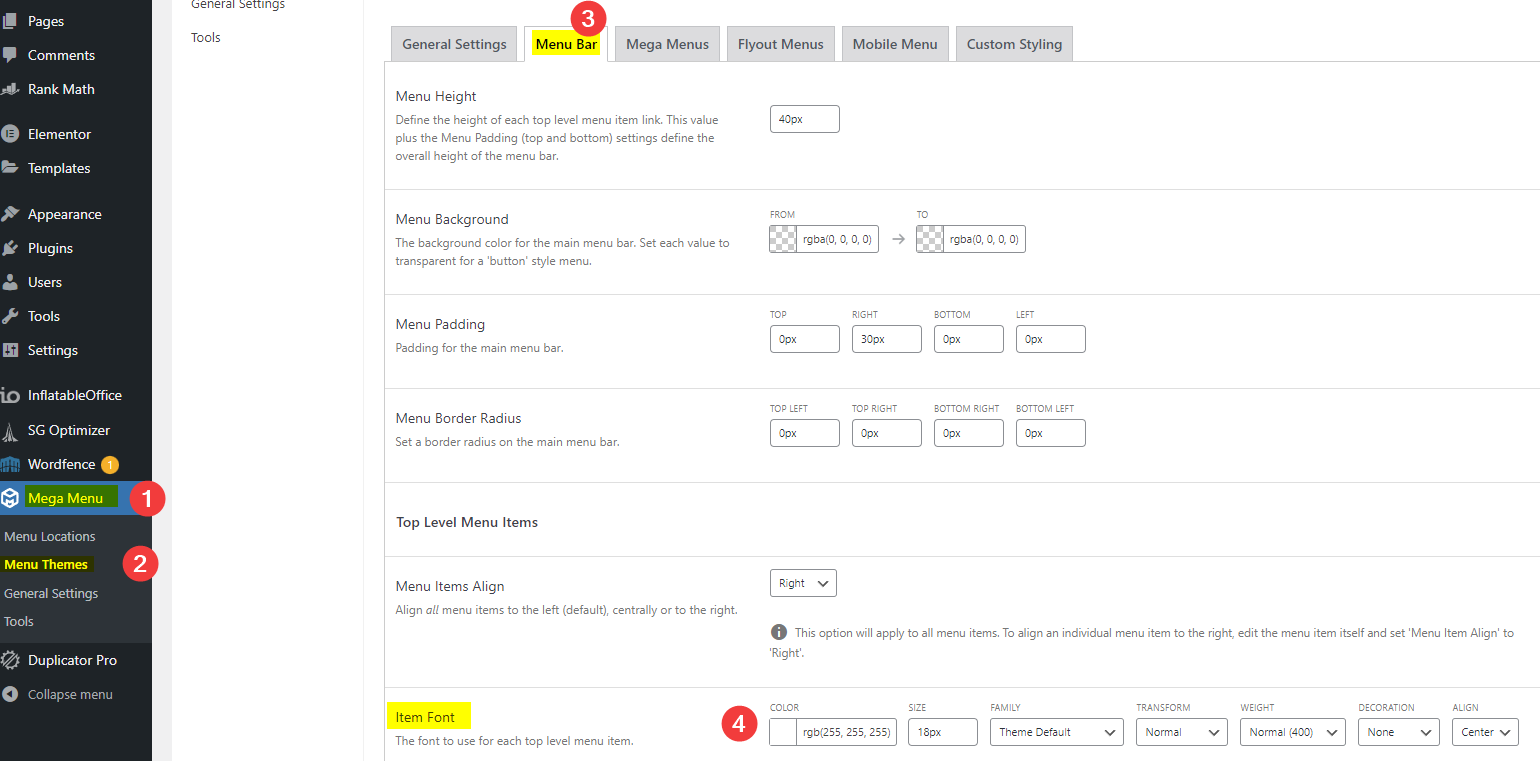 Another feature in these settings is the menu background. If you want to know how to change the menu background color, click here.
For an overview of the more advanced features: