Delete a Rental Item From Inventory
Check the box next to the rental name

Click "more options"

Click "Delete Rentals."

Note: When you delete or make a rental inactive it will be saved in the under "Inactive". This way if you would like to add the rental back in the future you can do so.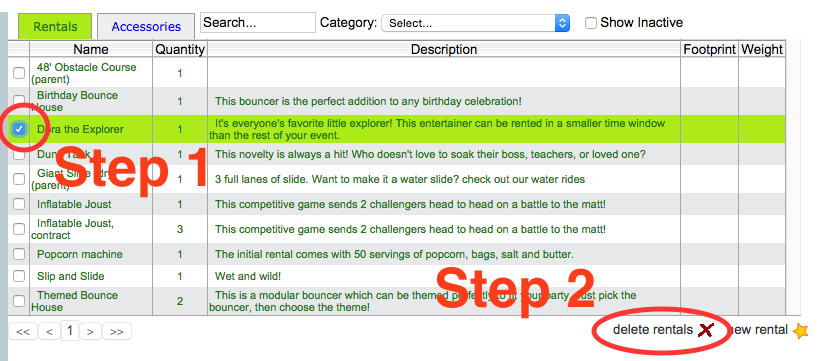 Important Note: If the rental is used somewhere inside of your account, such as on a lead, you will not be able to delete it. Instead, you must make it inactive. If you attempt to delete a rental associated with a lead, it will be made inactive automatically.
Making a Rental Inactive
Making a rental inactive removes the ability to book the item on new leads and removes the item from your subscription count.
Open the rental in your inventory.

Click "Edit"

Scroll down and select "Advanced Features"

Uncheck the "Rental Active" checkbox.