Adding a New Lead
On the leads page, simply click the "new lead" button on the right side. Watch a tutorial video about adding a new lead.

Quickly Create a New Lead from a Past Customer
Avoid typing in their address by using one of these two methods:
1) Go to the Leads page, and click New Lead. In the name box, type the name or organization of the customer and select them from the drop-down list. This is the preferred method.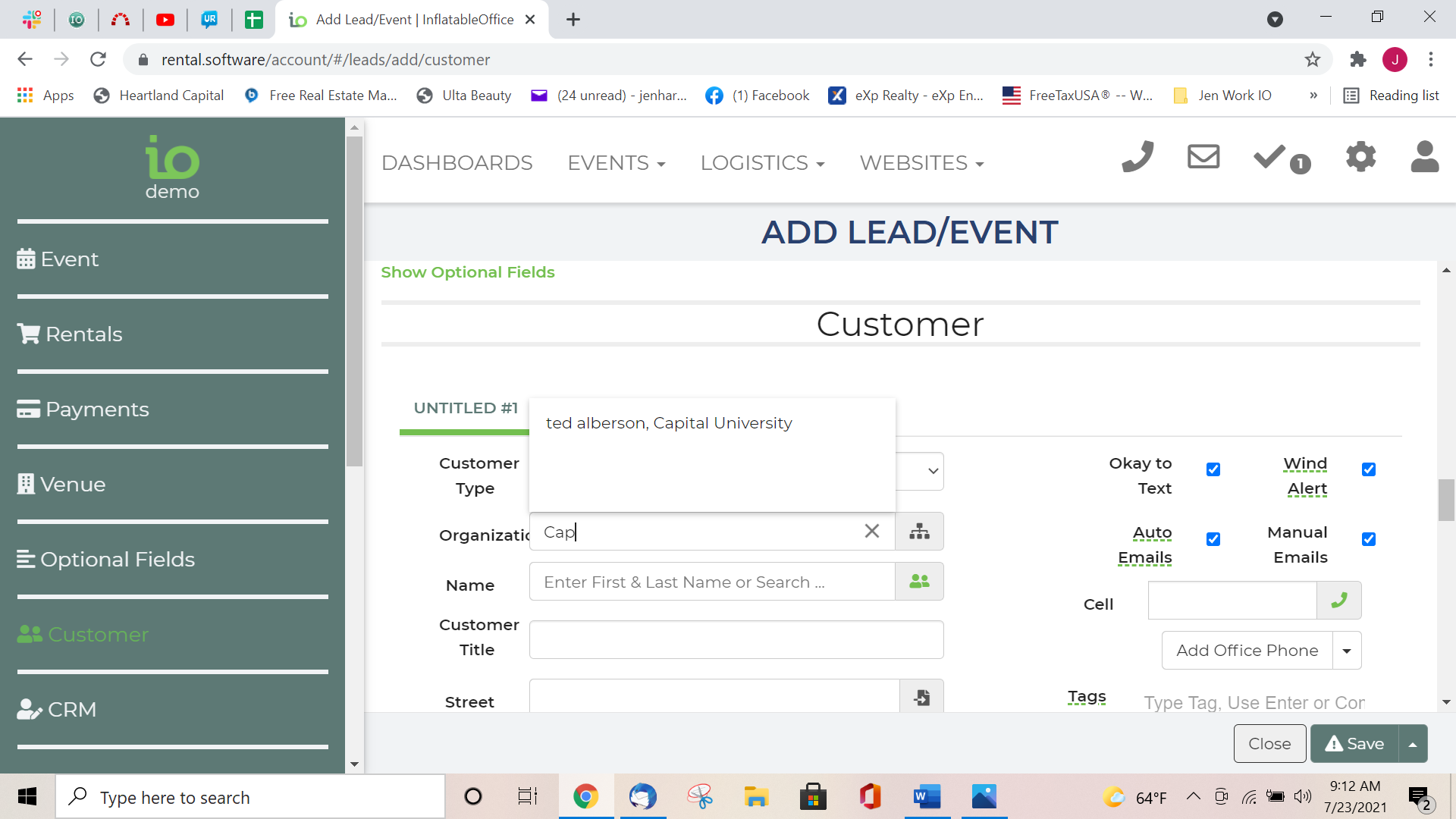 2) Go to the customers page, and search for the customer. Click on the customer's name from the returned list, and then click New Lead.