QR Code Generator
Generating QR Codes has never gotten easier! You can generate QR codes directly from InflatableOffice/EventOffice by typing in "QR" in the Settings bar. It will prompt you to the QR Code Generator settings. Simply enter in the text, URL, etc in the field and choose your options. You can use the scale input to adjust the size. You can also copy or download it as either a PNG or SVG. The SVG is vector based so you can scale it without losing quality.
---
QR Label Generator
You can now easily generate assignable QR Codes for use in labeling equipment or storage locations in your warehouse. Sample templates are found and available in your pages/templates (may be inactive), and you can make your own as well. This can be helpful with checking out items into your packing list to checking in items. You can have different QR Codes associated with each item in your inventory or you can have the same QR Code for the same items, which allows for easy check-ins for your equipment using the Workers App.
You can choose what type of format you want the QR Codes to be. You can choose from a strap tag, a sticker or even a magnet. Each QR Code is unique.
You can print off as many codes as you'd like and even give the dimensions of the QR Codes to make it easier to print! In the example provided below, this allows you to print off 10 QR Codes in strap tag format, on a sheet of paper that is 8.5" by 11".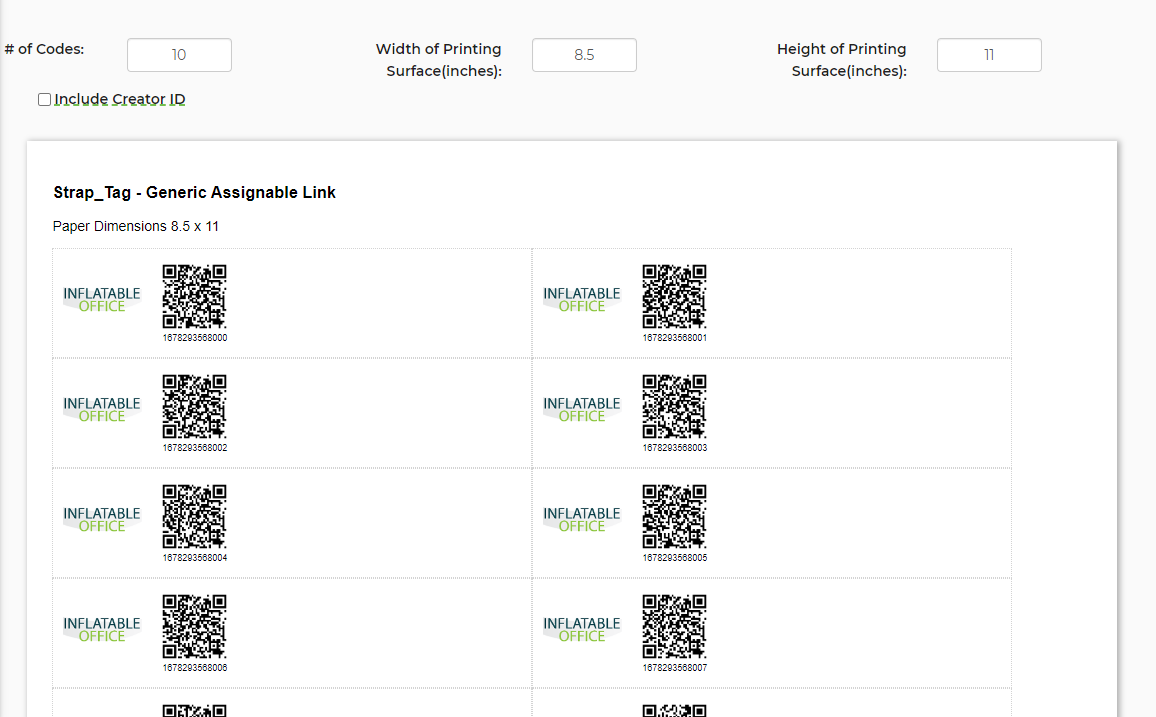 If you need to export the QR Code files, you can do so as a CSV and add them to your label printing software.
---
QR Code Label
To change the logo to your QR Codes, you can find the templates in Pages/Templates (by default, these are inactive). Simply go to your inactive Pages/Templates and find the QR Code Strap, QR Code Sticker, and/or QR Code Magnet and mark these "Active" for them to populate in your Pages/Templates. You don't want to edit or revise the QR Code by any means, other than to move it around on the page itself.
---
QR Code in Inventory
To locate the QR Code per inventory item, this is done in Settings -> Inventory -> select your inventory item and locate the QR Code next to the name of your inventory item, as circled and highlighted below.

For more information about the QR Codes, here is a very helpful video!!