Login to your InflatableOffice website's WordPressPress dashboard.
Click "InflatableOffice" on the left hand side in the list of plugins.
Select "Cart Settings".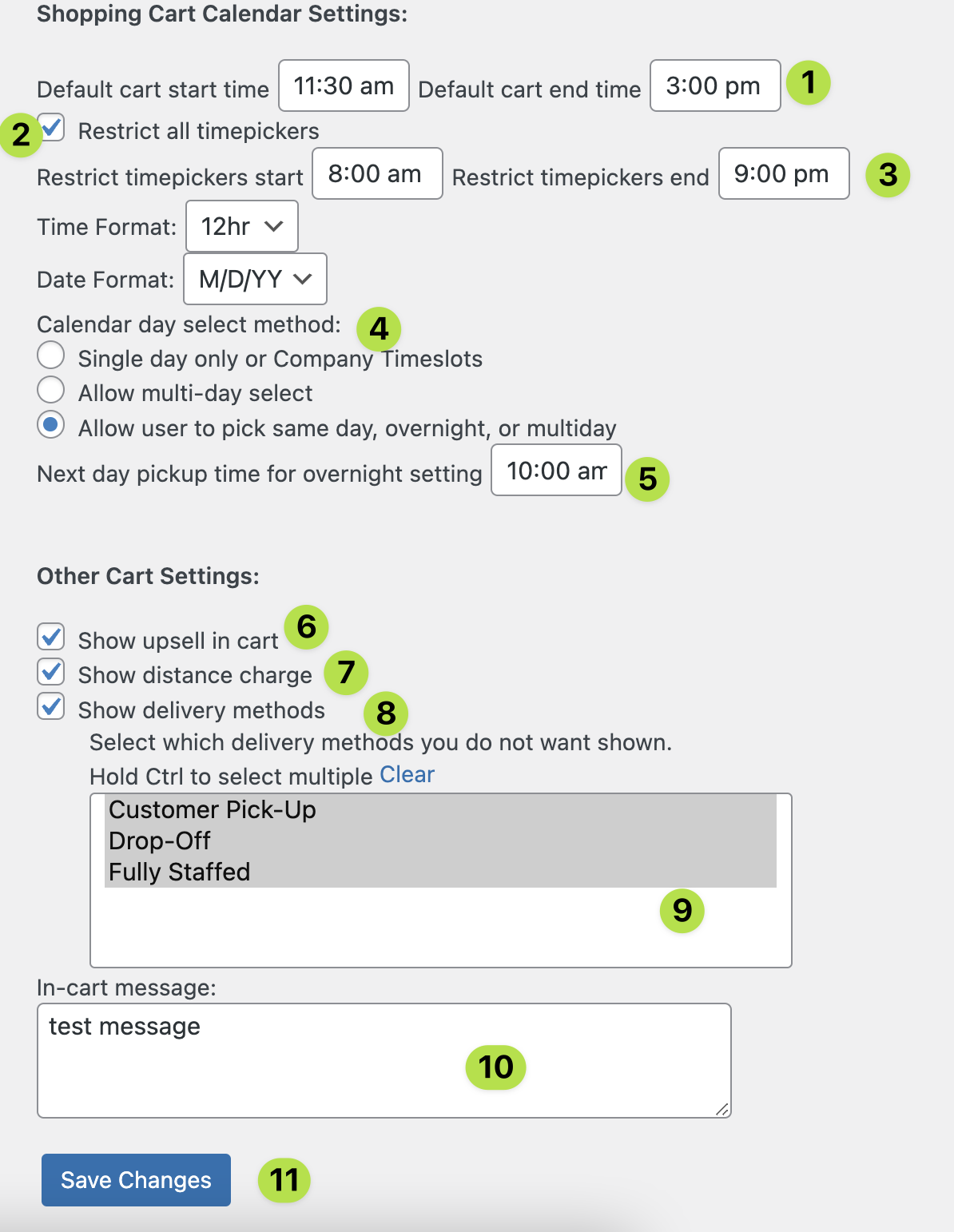 1. Default times that you can have your cart start at and end at. This will not restrict times outside the window.
2. Check this box if you wish to restrict the times they can select based off of your times in # 3 below
3. Earliest available times available in the cart time selection
4. You re able to choose which options to wish to offer. This does not affect pricing, it only references the pricing setup on the inventory item.
5. If you offer overnight select the time that it will end the rental for on the day following the first day of the event
6. Scrolling upsell carousel at the bottom of your shopping cart.
7.Display distance charges from within the cart before checkout
8. Show delivery method options within the cart before the checkout/quote process
9. Select the methods you do not want shown
10. Message that you can show in your cart
11. Always required to save changes
*Please note you will need to update settings/plugin when there is a new release.