In order to launch your website (previously purchased from GoDaddy), IO will need you to delegate access from your account. Here are the steps to grant us the permissions for the launching process.
Login to GoDaddy and go here: https://account.godaddy.com/access

Click Invite to Access

Set as Name: io

Email: support@inflatableoffice.com
Access: Products & Domains A delegate can:
• Access your products (including product control panels) and cancel new products.
For domains, you can permit management actions, transfer actions or both
Click the

Invite

button once you have filled out the required information.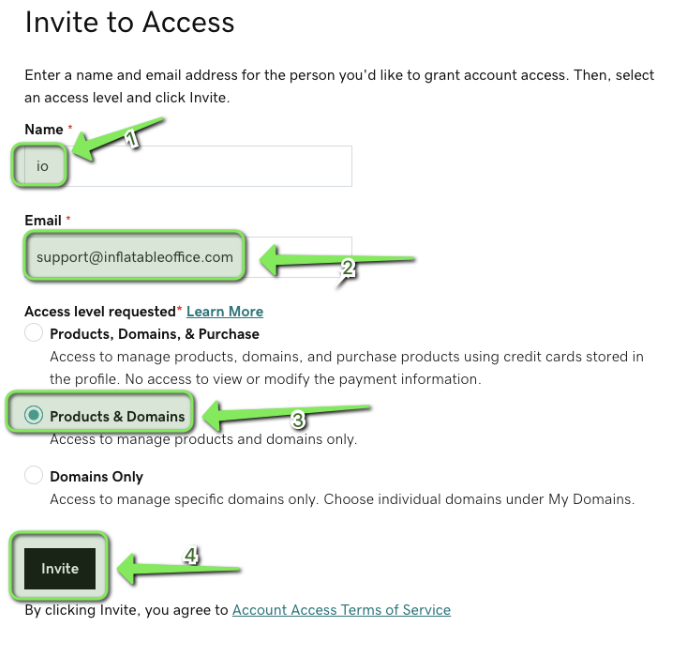 Once you have invited us, we will then begin the launching process for you.