Ask the Community is a feature within the software that you can use when you cannot find an article you're looking for. This feature can be found at the bottom of the Help Center. The only way you can Ask the Community is by typing in your topic, scrolling to the bottom of the Help Center, selecting "Ask the Community" and it will bring you to the topic page.

Once you're on the topic page, you can then Ask the Community.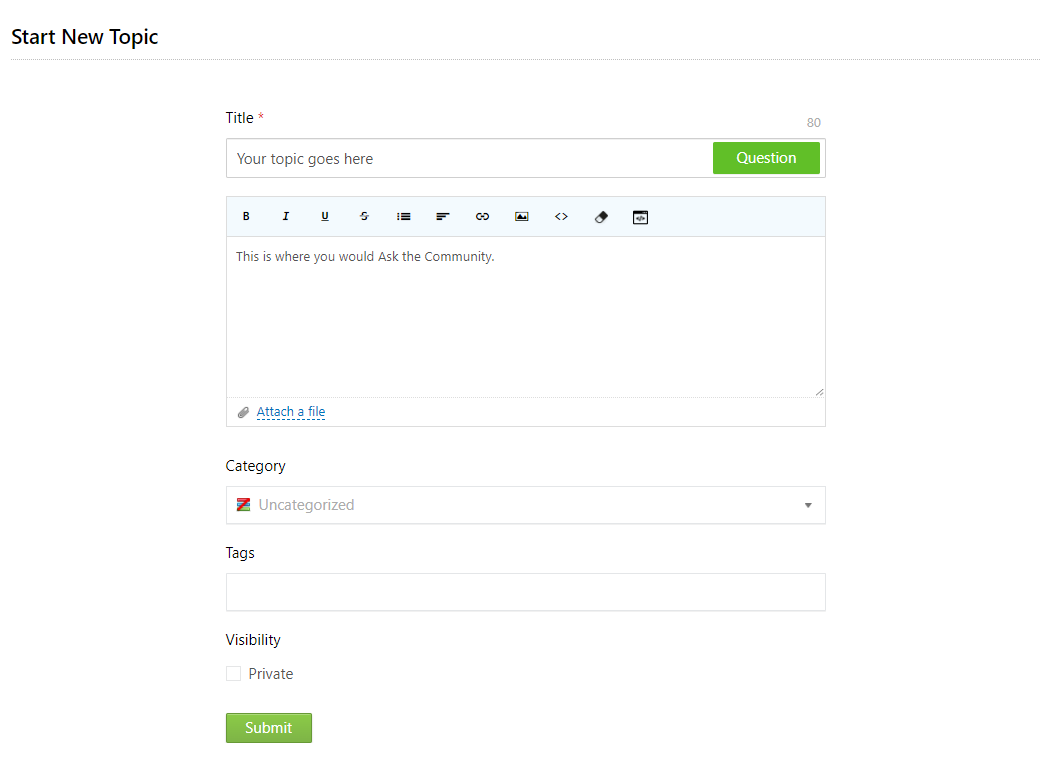 You would enter your topic, enter the description, attach a file (ie, screenshot if necessary), select the category of your question/topic. Mark "Private" if you have any confidential information. Our Support team will also receive this information.
Below screenshot is the message you will see if you mark your topic Private and have successfully submitted this information to the community.