You can customize a contract for a particular event without modifying the contract template. Click Edit on the Contract tab of a lead. Scroll to the bottom. You'll want to choose the template to start with from the drop-down.
Now the contract will be generated below. Make any custom modification you want to and click "Save snapshot of contract".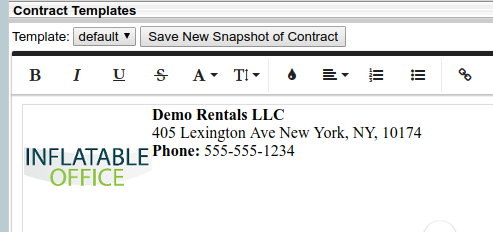 Custom contracts are not "Auto Generated" once they are created. So if you make changes to the lead and need to regenerate a custom contract you will have to re-create the custom contract from scratch.

The contract snapshot that you made will be the new "active" contract on that lead, and you can then click Save on the top-right and email it over to the customer.