To get started using the Workers App, you will have to download the Workers App, which is found in your iOS or Android App Store. Search "IO Workers" to find it in the app stores. The app will look relatively similar to this: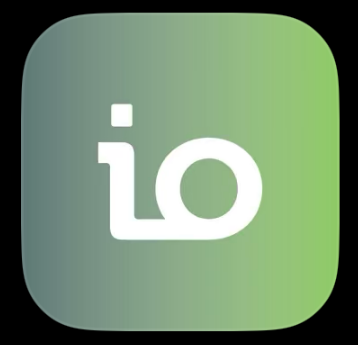 Once the app has been installed on the workers device, open the app and login (the login information will be the same as your account information and is unique to each user).
Within the Workers App, some of many awesome features for the workers include:
Workers are able to see past, present and future events (you can restrict this)

The ability to request time off by entering their availability

Clocking In/Out

Electronic Packing List completion with multiple statuses for a checked off item

Navigate to Events easily

View Contracts/Take Payments
---
QR Codes
The worker app is very QR code centric. You can scan inventory items via QR Codes to move them to the next status on the packing list or just to get information about them. You don't even have to use the app to scan if you are simply looking for info on your item. Just use your phone camera and we will detect if you have the app installed and open it. If you need assistance with printing QR Codes, please check out this article.

Each item will have a unique QR Code or you can print assignable QR Codes. When you scan an assignable QR Code the first time, you can assign it to an inventory item. You can also later unassign or reassign it using the app.

---
Packing List
Within the Workers App, you can move items through your packing list statuses when preparing the vehicle, loading the vehicle, delivering, reloading, unloading and verifying. These statuses are somewhat configurable via our software. To check-in the items, select the bubble or scan the QR code of the item. You can also change the quantity of the items that are being checked-in and modify the amount of each item, if applicable. All changes made, will save automatically and be pushed to any other worker that is currently working on the same packing list.
---
Navigate to Event
When selecting the option to navigate to the event, the workers device will open the allowed app for navigation; Google Maps, Apple Maps, etc.
---
Attaching an Image
When attaching a picture, these photos can be taken with the Workers device and uploaded in the Attachments of the Lead/Event. Some users like to have photos attached to the leads/events for set-up and also if any damages to their inventory was done.