Preset filter: Delete from QB
Hello
In order to ''clean'' the list in Delete from QB, i created an optional field named ''Annulé dans QBO'' which i check mark when the lead has been deleted from QB.
Then I created a filter ''QB - Annulé dans QB'' when i search for the optional field ''annulé dans QBO'' not check mark.
So when i run the 2 reports, the preset Delete from QB and the ''QB - deleted in QB'' it would only show me the ''remaining leads to delete'' but it does not work.
Right now, i have 23 leads in ''Delete from QB'' and when i add the filter ''QB - deleted in QB'' it still shows 23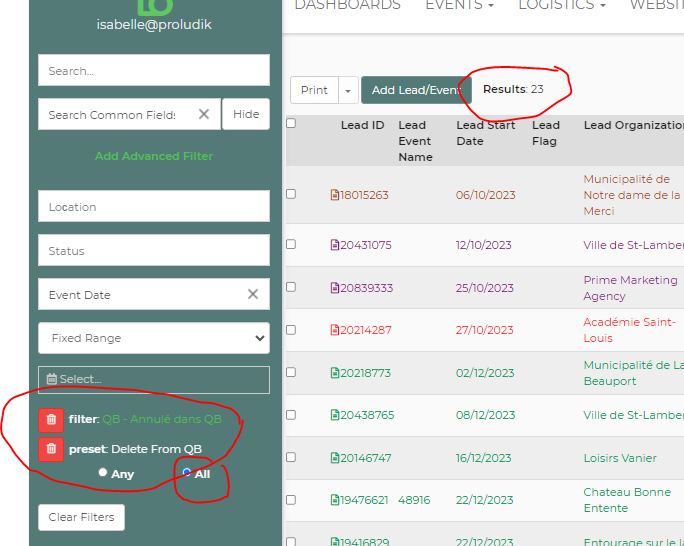 Thank you for your help