Step 3 - Add Damage Waiver to Quote Form
In order to add the damage waiver to the customers quote form, you will go to Settings -> Optional Fields, locate the Damage Waiver you have previously created. You will notice that a new option has been added. This option is Quote Form. This drop down option will allow you to choose where you would like the waiver to appear. In this example, we are adding the waiver to the WP Checkout page, so you may select the drop down option and choose WP Checkout. Select Add when you are finished with choosing where you would like your waiver to be added. This can be changed at any time if you are no longer using WordPress. Example shown below.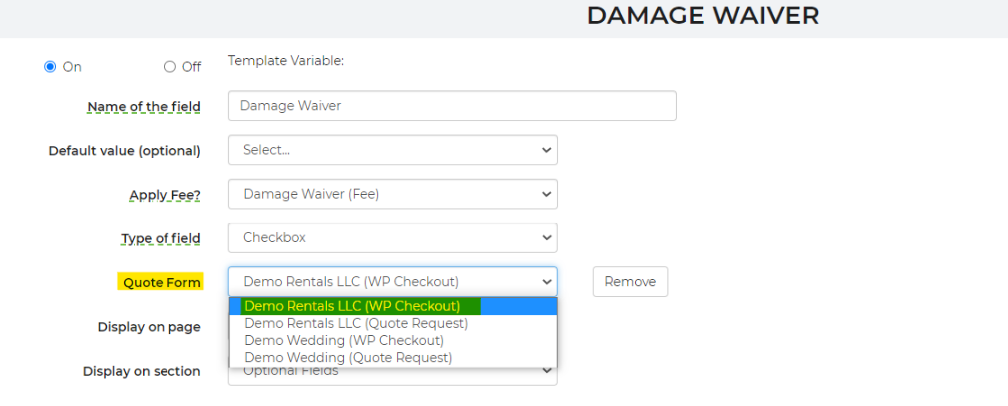 Highlighted below is where the damage waiver applied to the WordPress Checkout will be found.